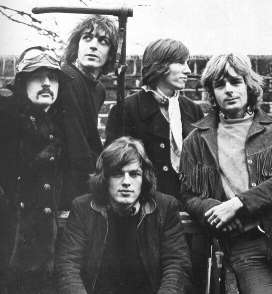 Pink Floyd is an English rock band that initially earned recognition for their psychedelic rock music, and, as they evolved, for their progressive rock music. They are known for philosophical lyrics, sonic experimentation, innovative cover art, and elaborate live shows. One of rock music's most successful acts, the group have sold an estimated 74.5 million albums in the United States alone.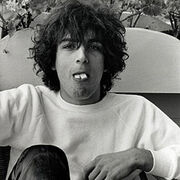 Pink Floyd had moderate mainstream success and were one of the most popular bands in the London underground music scene in the late 1960s as a psychedelic band led by Syd Barrett; however, Barrett's erratic behaviour eventually forced his colleagues to replace him with guitarist and singer David Gilmour. After Barrett's departure, singer and bass player Roger Waters gradually became the dominant and driving force in the mid-1970s, until his eventual departure from the group in 1985. The band recorded several albums, achieving worldwide success with The Dark Side of the Moon (1973), Wish You Were Here (1975), Animals (1977), and The Wall (1979). In 1985, Waters declared Pink Floyd defunct, but the remaining members, led by Gilmour, sued by Waters for rights to the name; they continued recording and touring as Pink Floyd and enjoyed commercial success with A Momentary Lapse of Reason (1987) and The Division Bell (1994), eventually reaching a settlement with Waters over the use of the name.
Waters performed with the band for the first time in 24 years on July 2, 2005 at the London Live 8 concert, playing to Pink Floyd's largest audience ever.